Regular price
$219.96 CAD
Regular price
Sale price
$219.96 CAD
Unit price
per
Sale
Sold out
Oust-A-Mouse is a lockable bait house designed to secure and distribute mouse poison safely. It provides a permanent, preventative, and responsible solution for mouse control and has proven successful for cottages, boathouses, homes, garages, farms, RV's or anywhere you don't want mice.
Oust-A-Mouse is not a mouse trap. Instead, it's a durable, refillable weatherproof, tamper-resistant bait house designed to be secured outside to pull mice from indoors and deter future mice from entering buildings. Its lockable lid and reinforced access holes prevent children, pets, and other wildlife from accessing the bait.
The bait station's pass-through design allows mice to enter, eat and leave. Once the mice have eaten the bait, they go off to find water, burrow and disappear, leaving no mice to clean up. This elimination process is kept outside from start to finish, making it the most sensible mouse control solution. If you choose to use mouse poison, you need Oust-A-Mouse.
Taxes and shipping/handling fees are extra - Bait not included
Made in Canada
Share
View full details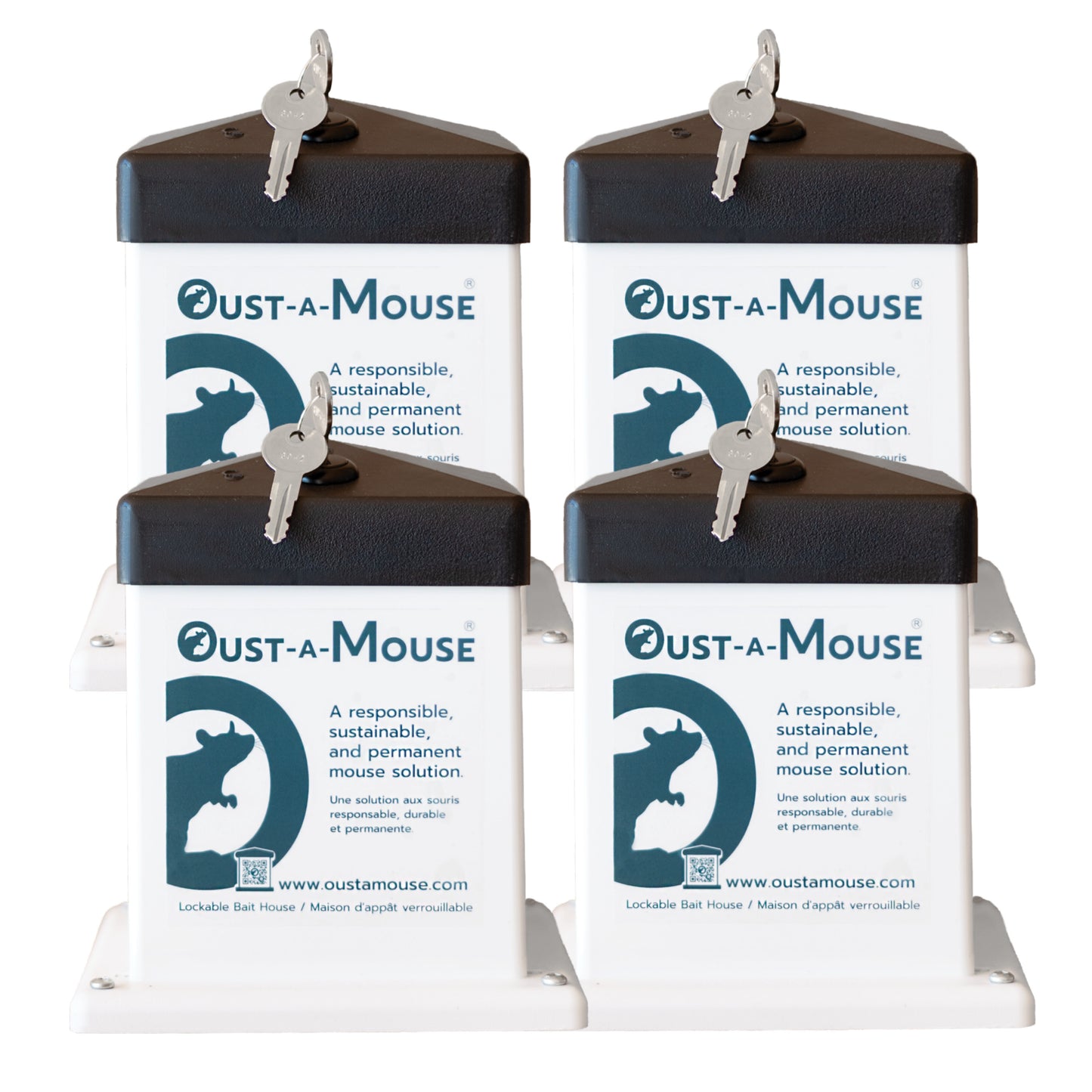 Purchasing bait for your Oust-A-Mouse®
You will need to purchase block bait. 
Customers with an Oust-A-Mouse® can use this block bait in their units and discard the low grade plastic one (designed for indoor use) that is mandatory for bait manufacturers to supply. 
Many hardware stores sell the following baits that can be effectively used in the Oust-A-Mouse® bait house.
Tom Cat

Rodentex

Ratoxin

d-Con